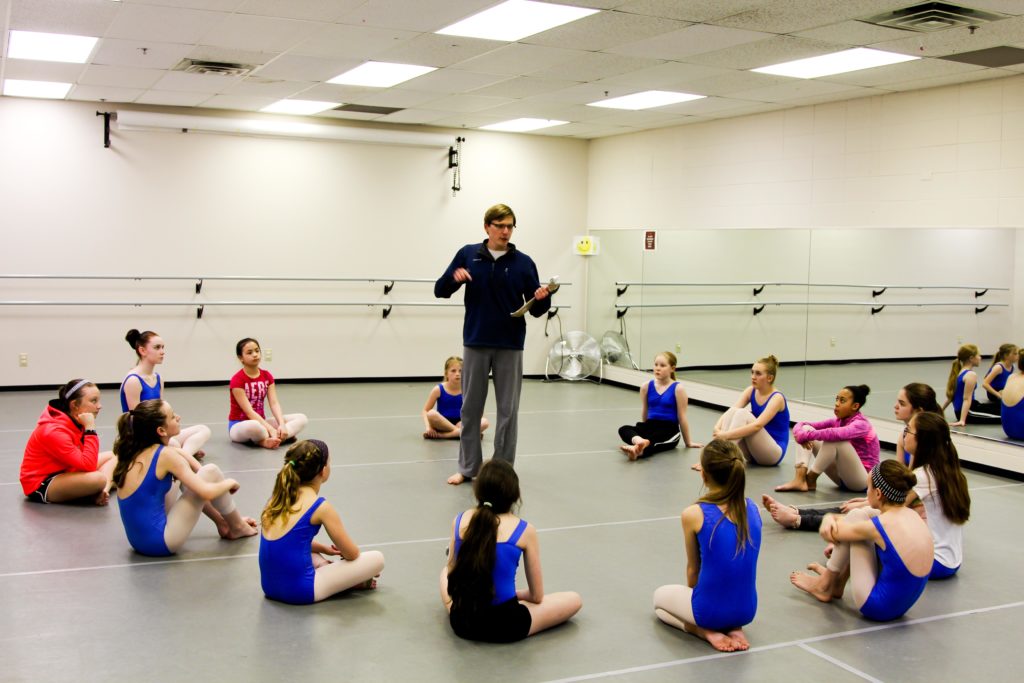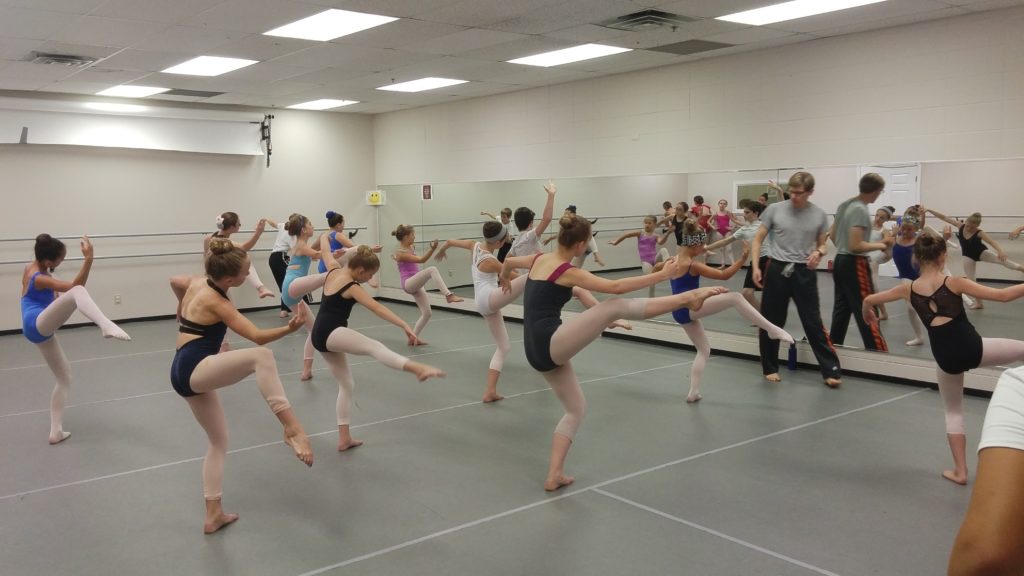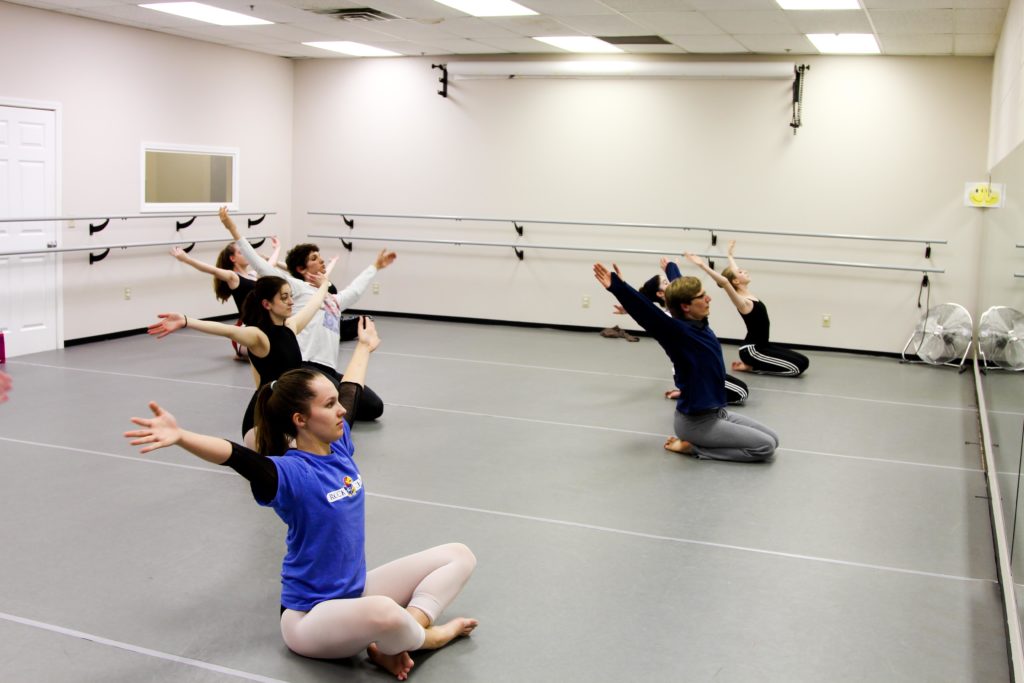 Why I Love Teaching Dance
February 2020
By: Jeff Potter, Modern Dance Teacher
I never really saw it coming. How on earth did I get to a place in my life that I would be teaching modern dance at a ballet studio?!
My story begins with me being carted along as an observer to my older sisters' dance classes. By the time I turned four or five, I was ready to join the fun. Just tap and jazz, that was it through sixth grade. Then I quit dancing all together in middle school (peer pressure!), but returned to dance in high school, picking up Irish Step dance after seeing "Riverdance." By the time I graduated, I had Michael Flatley-ed my way across the high school variety show stage (leather pants and all) to some local, small-town fame. I was sure I was going to be the next "Lord of the Dance!"
Through some twists and turns, my journey brought me to the University of Kansas to pursue a dance degree. Here's where things began to move in an unexpected direction. I was working with a private Irish Step teacher in Lawrence, but KU had no Irish step or tap in their program. The emphasis of the dance program was modern and ballet. I had never taken either of them! My biggest hope was that ballet would somehow make me a better Irish Step dancer. It did, but that ended up being beside the point. Being exposed to modern dance changed the entire way I understood dance and myself. Modern and ballet opened me up to exploring dance as an art form, as a type of window into the soul, a mirror reflecting back upon society, a conduit connecting us to something greater than ourselves. I've come to see that dance is a way of expressing that which cannot be put into words.
Experiencing dance in this way unlocked a part of me that I had never known before. Dance can do that. It weaves together our body, mind, and soul. Dance changed my life and I would not be the person I am today without it. This is why I love teaching dance. It's about sharing the goodness with others. I love to see young people figuring out who they are, discovering their worth, applying themselves, and telling their stories. Dance is hard work, and it takes a lot of time, and every minute you spend in the studio becomes a part of who you are. I never cease to be inspired by the work I see these young dancers doing. It brings me hope not only for the future of dance but for the future of this world.
I never really saw it coming, but teaching modern dance at not just any ballet studio, but Kansas Ballet Academy, is just the kind of blessing I am ever grateful to give and receive!
Many Blessings,
Jeff