Kansas Ballet Academy employs highly-trained instructors who have abundant professional performance experience, teaching experience or college degrees. Additionally, we provide special master classes for upper-level students with world-class professional guest artists.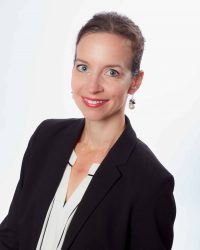 Stephanie Heston
Stephanie Heston is originally from Topeka, Kansas and enjoyed a 15 year career as a professional ballerina. She made her professional debut with the Eglevsky Ballet of New York in 1995 and was promoted to Principal Dancer in 1998. Ms. Heston then joined Ballet Internationale of Indianapolis where she had the honor of working with world renowned ballerinas, Irina Kolpokova and Tatiana Pali. She has also worked with Ballet West in Salt Lake City, Utah and as a Principal Dancer with Dance Alive National Ballet in Florida.
Ms. Heston has performed principal and soloist roles in numerous classical ballets such as Swan Lake, Sleeping Beauty, Don Quixote and Les Sylphides, as well as in works by renowned contemporary choreographers. She has been a principal guest artist with several companies and has toured extensively throughout the United States as well as internationally.
As a teacher at the Academy of Ballet Internationale, Ms. Heston was privileged to learn from and work under the directorship of Vladelin Semenov, former Principal Teacher for the Kirov Ballet. Throughout the years she has taught classical ballet to all levels and all ages at various schools around the country and enjoys choreographing original works for students. She has staged ballets such as Paquita and Sleeping Beauty and has coached numerous dancers in variations and pas de deuxs from the classical repertory.
As Artistic Director of North Ballet Academy and Youth Company in Rogers, MN she developed a comprehensive 10 year ballet syllabus loosely based on the Vaganova Method and created a full length original production of The Nutcracker that was well received by critics and audiences alike.
Ms. Heston was also privileged to work as Company Instructor for the 2011-12 season at Continental Ballet in the Twin Cities.
In 2015 Ms. Heston was honored to be awarded the Rising Star Women of Influence Award from GOTopeka.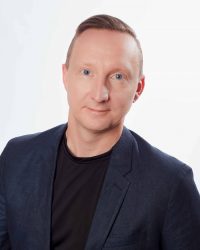 Alexander Smirnov
Alexander Smirnov is originally from Russia and graduated from the famed Vaganova Academy in Perm, Russia in 1995.
Upon graduation he was invited to perform with the Saint Petersburg Academic Theater and Saint Petersburg Ballet Theater where he rose through the ranks and eventually became a Principal Dancer. In 2000, Mr. Smirnov joined the Ballet Oficial de la Provincia de Cordoba, Argentina, also as a Principal Dancer and four years later, he moved to the United States to join Ballet Internationale of Indianapolis. In 2006, Mr. Smirnov joined Dance Alive National Ballet in Florida where he worked as Principal Dancer for three seasons before moving to Minnesota in 2009. In the Twin Cities area, he danced with Minnesota Dance Theater, Ballet Minnesota and as a Principal Dancer with Continental Ballet.
Mr. Smirnov has toured and performed extensively throughout Japan, England, Switzerland, Ireland, Scotland, Finland, Germany, Estonia, Holland and Belgium. He has danced principal roles in many classical ballets including Carmen, Chopiniana, Coppelia, Don Quixote, Firebird, Giselle, Le Corsaire, Midsummer's Night Dream, Nutcracker, Paquita, Petroushka, Sleeping Beauty and Swan Lake.
In addition to his international career as a performing artist, Mr. Smirnov is also a highly sought after master class teacher. He has been a guest instructor at several summer intensives around the country and enjoys passing his extensive knowledge on to students as well as professional dancers. Besides leading excellent classes in ballet technique, he also specializes in Men's Class, Pas de Deux and Character Class.
Additionally, Mr. Smirnov has enjoyed considerable success incorporating ballet technique into the coaching of competitive dancers and figure skaters.
Kansas Ballet Academy Staff & faculty