Postponed until December 2021
A Message from our Directors
Dear Kansas Ballet friends and families,
At KBA, the health and safety of our dance family is always our top priority – from our talented and committed students, to our dedicated staff and instructors, to our wonderfully supportive caregivers and friends – each of you is a critical part of our Dream Big Team.
Given all available data regarding the continued community spread of Covid-19 in Shawnee County, and in consultation with local health experts, we are deeply disappointed to announce that our annual event, Kansas Ballet and Topeka Symphony Orchestra Present The Nutcracker has been canceled for the 2020 season. The 2020 production would have been our 8th year of presenting The Nutcracker on the stage of the beautiful Topeka Performing Arts Center, with live musical accompaniment, and we are all truly heartbroken that the uncertainties surrounding the pandemic have impacted this beloved holiday tradition. The features that make Kansas Ballet's full Nutcracker presentation so special – national guest artists, a student cast of over 150 dancers, full orchestra, an extensive professional crew as well as dozens of backstage volunteers, and a diverse audience made up of ticket-holders from across the Northeast region of Kansas – are simply too complex to translate to a format that is both compliant with local health protocols and also financially feasible.
Now, the good news: We still ask that our dancers save this date: December 19, 2020. 😊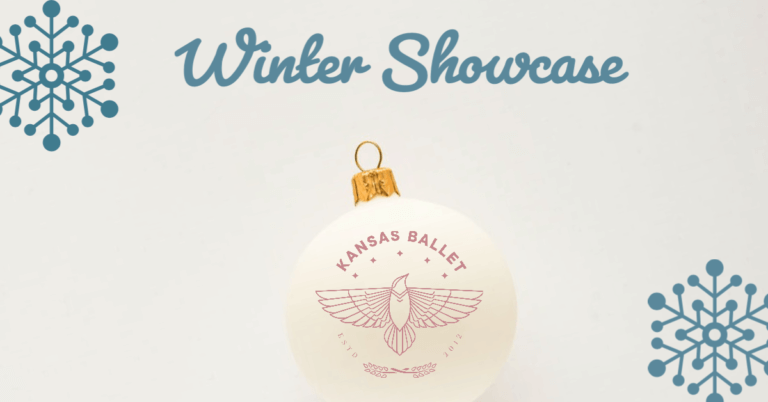 Kansas Ballet is currently in planning discussions with our friends at TPAC to host small-group Winter Showcase performances at the Topeka Performing Arts Center on December 19th. Nothing brightens the holidays quite like Twirling Candy Canes and Waltzing Snowflakes and this year we need the joy of dance in our lives more than ever! In the coming days we will provide more details regarding costs, time commitments and safety requirements for performers. In July, we piloted a similar model for our 2020 Summer Showcase, limiting the audience to "pods" of family and friends of the student dancers, and we found that this approach worked well to keep everyone safe. (We will, of course, continue to adapt our planning to all Covid-related health guidelines and restrictions in effect.)
Please know that we have every intention of keeping our traditional full production of The Nutcracker alive, and hope to be back to full capacity in December 2021. We are all incredibly grateful for the outpouring of support we have received from our KBA families and friends these past several months. The Kansas Ballet family is strong! We have full confidence that we will all get through this together and come out even stronger on the other side.
We look forward to updating you with more performance details soon. Thank you so much for your support.
Warmly,
Stephanie Heston & Alexander Smirnov, Artistic Directors, Kansas Ballet
Robin Wolgast, President, Kansas Ballet Board of Directors
ABout TOPEKA'S PREMIER PRODUCTION OF THE NUTCRACKER
With Topeka Symphony Orchestra
Join Clara's adventures with the Nutcracker Prince, his army of toy soldiers, and their plan to defeat the evil Mouse King!  Enjoy this dazzling holiday classic, performed with live musical accompaniment by Topeka Symphony Orchestra.  Each year, we are proud to feature student dancers from Kansas Ballet Academy along with visiting guest artists from renowned companies such as Joffrey Ballet, Boston Ballet, and Ballet West.
2019 Featured guest artists